1. The primary assignment of art is a rebirth of both individual and world.
2. This is a cooperative act.
3. Reality as matter of fact may only be accessed by and through the body and its experience.
4. The world is a feeling.
5. There is no such thing as an objective viewpoint.
6. To acknowledge this is being courageous, but also sincere.
7. An artwork is not a creation, but a transformation.
8. The onlooker does not consume the work, but reproduces it.
9. The work in its turn reproduces the onlooker.
10. The individual re-presents the world in all its entirety.
<![if !vml]>
<![endif]>
<![if !vml]>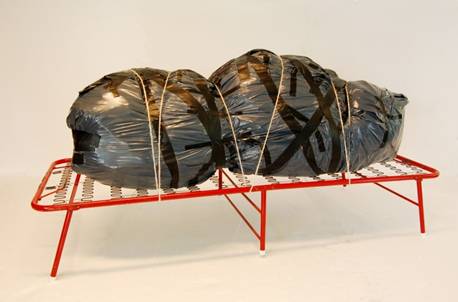 <![endif]> 
The world is a feeling (folding bed), 2014
Camp bed, plastic, tape, string, polystyrene
85 x 90 x 195 cm
<![if !vml]>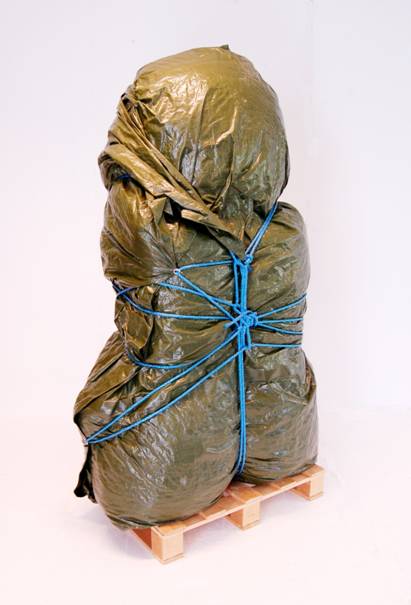 <![endif]>    <![if !vml]>
<![endif]>
The world is a feeling (pallet), 2014
pallet, rope, tarpaulin, plastic, tape, polystyrene
180 x  60 x 110 cm
<![if !vml]>
<![endif]>     <![if !vml]>
<![endif]>
The world is a feeling (shopping cart), 2014
shopping cart, plastic, tape, wood, oil on canvas, print, paper towels, polystyrene
170 x 70 x 140 cm